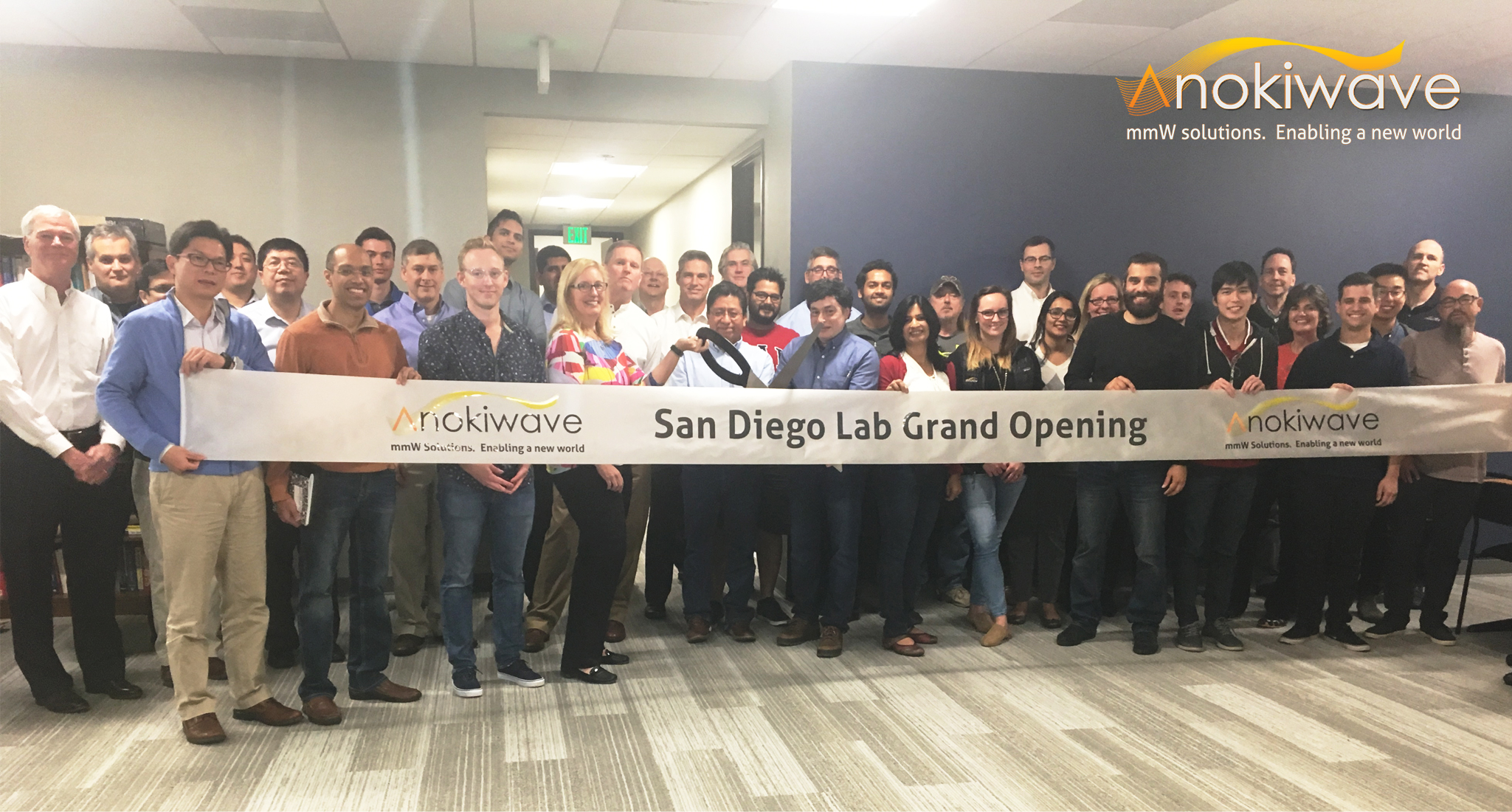 San Diego CA, 25 January 2018: Anokiwave, Inc., an innovative company providing highly integrated IC solutions for millimeter-wave (mmW) markets and Active Antenna based solutions, today announced the opening of a millimeter wave design verification laboratory in its San Diego office. The new laboratory enables rapid characterization of Anokiwave's world-class product portfolio mmW ICs for 5G, SATCOM, and RADAR markets.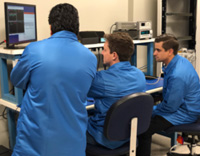 The laboratory includes state of the art test instrumentation and wafer probing capability up to 50 GHz that supports both rapid characterization of new products and increased applications engineering evaluation capacity.
"Investing in the facility in San Diego will increase our design verification capacity, which ultimately improves our time-to-market," states Nitin Jain, Anokiwave Founder and CTO. "Anokiwave is a leading provider of mmW Active Antenna ICs and today's announcement is the latest example of Anokiwave's commitment to the emerging mmW 5G, SATCOM, and RADAR markets."
The new lab space allows Anokiwave to continue its leadership in the evolving Active Antenna market with industrialized, production ready products for millimeter wave Active Antennas.
About Anokiwave:
Anokiwave is a cutting-edge provider of highly integrated IC solutions that enable emerging mmW markets and Active Antenna based solutions. Anokiwave's creative system architectures and optimal selection of semiconductor technologies solve the toughest engineering problems.
Anokiwave operates design centers in San Diego, CA, Austin, TX, and Boston MA, with sales offices in Taipei, Taiwan, Boston, MA, and San Diego CA. Additional information can be found at www.anokiwave.com.
Press Contact:
Amy Corman
amy.corman@anokiwave.com
Stay in Touch with Anokiwave: