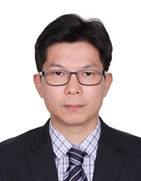 San Diego CA, 15 August 2016: Anokiwave Inc., an innovative company providing highly integrated core IC solutions for mmW markets and AESA based solutions, today announced the latest addition to its leadership team and the expansion into the Asia-Pacific region with the appointment of Alan Chang to the position of Director of Asia-Pacific Sales.
Mr. Chang joined Anokiwave in June of 2016 and brings over 18 years of sales and engineering experience to the team. He has a proven track record of establishing new markets, building distributor relations, and leading sales growth in Asia-Pacific for companies like WIN Semiconductor, Weltrend Semiconductor, ASML, and most recently MACOM where he was the country manager for Taiwan and South East Asia and was responsible for $40 million in annual sales. Alan will be responsible for expanding Anokiwave's AESA Core IC solutions into new markets in the Asia-Pacific region.
"Alan's presence in Asia further strengthens our capability in this high growth region," said Carl Frank, Anokiwave COO. ""I am confident that his leadership and skills will accelerate our sales growth in the region and globally. He will work directly with customers and partners to help anchor our presence and increase share in Asia's 5G, SATCOM, and RADAR markets."
Alan holds Bachelor and Master of Electrical Engineering degrees from the National ChiaoTung University in Taiwan and a Master of Business Administration degree from the TiasNimbas Business School in the Netherlands.
About Anokiwave:
Anokiwave is a cutting-edge provider of highly integrated IC solutions that enable emerging mmW markets and Active Antenna based solutions. Anokiwave's creative system architectures and optimal selection of semiconductor technologies solve the toughest engineering problems.
Anokiwave operates design centers in San Diego, CA, Austin, TX, and Boston MA, with sales offices in Taipei, Taiwan, Boston, MA, and San Diego CA. Additional information can be found at www.anokiwave.com.
Press Contact:
Amy Corman
amy.corman@anokiwave.com
Stay in Touch with Anokiwave: