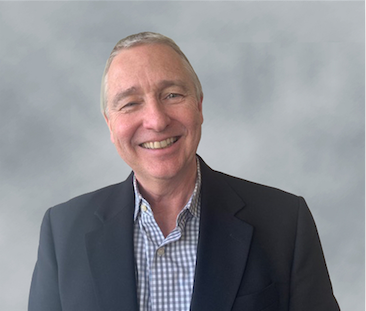 San Diego CA, 6 November 2018: Anokiwave, Inc., an innovative company providing highly integrated IC solutions for millimeter-wave (mmW) markets and Active Antenna based solutions, today announced the appointment of Alastair Upton as Senior Vice President of Business Development. In this role, Upton will lead the company's strategic accounts, manage partnership programs, and provide telecommunications expertise to the company. This appointment comes at a strategic time for Anokiwave with tremendous opportunities for continued growth in the rapidly developing mmW 5G, SATCOM and A&D markets.
Mr. Upton joined Anokiwave in June of 2018 and brings 38 years of experience in the semiconductor industry covering both defense electronics and high-volume commercial applications at companies such as GE Aerospace, Lockheed Martin, RF Micro Devices (now Qorvo), MACOM, and IDT. Prior to joining Anokiwave, Mr. Upton served in a wide variety of leadership roles including Sr. Director of RF Product Marketing, VP of Engineering, Carrier Networks Business Unit Director, and General Manager of the Digital Cellular Product Line. Alastair's global experience across several generations of technology and networks provides him a uniquely comprehensive perspective on the telecommunications and other RF markets.
"Alastair is a seasoned executive in the telecommunications industry and is already taking Anokiwave to higher levels of mmW market leadership by leading the O-RAN Alliance efforts and by providing new thought leadership in our 5G market strategy," states Carl Frank, Anokiwave COO. "I am confident Alastair's leadership, along with his vast industry knowledge, and depth of experience is the perfect mix of expertise that will be beneficial to the continued growth and success of Anokiwave." Upton will be based at the company's Billerica, MA office.
Mr. Upton earned his MS Executive Engineering Degree at the University of Pennsylvania and his B.Sc. Electronic and Electrical Engineering at the University of Leeds in England.
About Anokiwave:
Anokiwave is a cutting-edge provider of highly integrated IC solutions that enable emerging mmW markets and Active Antenna based solutions. Anokiwave's creative system architectures and optimal selection of semiconductor technologies solve the toughest engineering problems.
Anokiwave operates design centers in San Diego, CA, Austin, TX, and Boston MA, with sales offices in Taipei, Taiwan, Boston, MA, and San Diego CA. Additional information can be found at www.anokiwave.com.
Press Contact:
Amy Corman
amy.corman@anokiwave.com
Stay in Touch with Anokiwave: